More than 100,000 students worldwide are already reaching their
professional goals. Now it's your turn
Learn from the founders and top executives of Tesla, Airbnb, Netflix… with the first real alternative to an MBA
15 min a day | From $850 | Learn from the best
✔️ 15 min a day
✔️From $750
✔️Learn from the best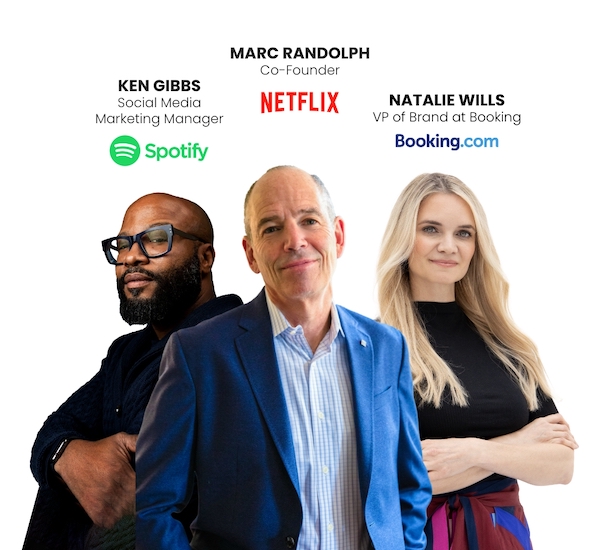 "More than 30% of people interested in studying an MBA consider online alternatives such as ThePower Business School"
Your transformation begins here
Discover the online programs you need to achieve your goals
Business Management Program
Become a business expert and master the tools, concepts, and strategies required to upgrade your knowledge, accelerate your career, or launch or scale a business.
The Digital Marketing and Business Management Program
We combined our two household programs (ThePowerMBA and Digital Marketing) to give you a complete handle on the business tools, strategies, and methodologies needed to achieve your professional goals.
Digital Marketing Program
Learn to master all the major digital marketing channels, metrics, tools, and methodologies directly from some of the world's leading experts.
The union that has resulted to the most complete business program, which has changed the missions of thousands of professionals, with our latest addition, PowerSales.
MBA + Sales +
Digital Marketing
The 3 in 1 program that will give you the business, sales, communication and persuasion techniques that will help you achieve all your goals.
PowerSales +
Digital Marketing
Learn with the biggest names in digital marketing, while acquiring a technical foundation in sales to take your career to the next level.
Change your career or complement your profile with the first fully flexible, digital program that will help you become a Full Stack Developer in 6 months, without having to give up your current job.
Unlock the full potential of Artificial Intelligence
Learn fearless use of Artificial Intelligence tools and convert them into your best ally. Without needing to code.
Learning methods have to change
How does an online alternative to an MBA work?
1. Flexible learning methodology
15-minute classes that you can do whenever and wherever you want
"The content is just amazing: Cutting-edge business & leadership knowledge enriched with real examples from disruptive business leaders. With the flexible and efficient 15 min per day micro-learnings, I was able to integrate this in my busy schedule."
Dr. Ulrike Thull
Commercial Lead Mid Europe & Switzerland Immunology bei MSD
Supported by world-renowned business leaders
"An incredible journey with leading industry experts in up to date, relevant and honest business scenarios taught based on a microlearning approach. I learned from world class Entrepreneurs, CEOs, Authors and Executives to transform the way I think and operate – including some of today's top business and entrepreneurial minds."
Jennifer Marecki
Service Sales Manager bei Siemens Gamesa
3. Be part of the world's largest business community
Find new professional projects in our global business community
"Network: definitely the program gives priceless opportunity to connect with so many people from different expertise areas, career paths, geographies…"
Alexander Shlyk
Area Head for Western Europe and Americas at KLOSTERFRAU GROUP
Discover the keys to the success of over 100+ entrepreneurs and executives such as Netflix co-founder, Marc Randolph
Our students work in companies like
The best entrepreneurs and
top executives love our method
Find out in this video why these top business leaders have joined!
"Like an MBA, but at a fraction of the time and the money"
Eric Ries
Author, The Lean Startup
"This gives me the opportunity to share my unique experience in the bold step taken by Youtube"
Steve Chen
Co-founder, Youtube

"I'm glad there's a platform like this that's democratizing the MBA"
Jennifer Fleiss
Co-founder, Rent the Runway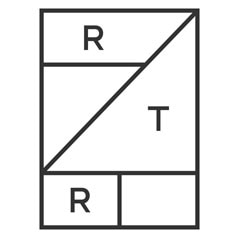 Take a look at the classes and dive right in to see what our
programs are like, and to decide if it's for you.
Netflix's Busines Model Evolution
Marc Randolph explains Netflix's humble begins and how they radically transformed its business model
30-minute online class that you can view at your convenience
Learn from Eric Ries, author of The Lean Startup, why applying the Lean Startup criteria can be complex and hear about the mistakes you should avoid making.
13-minute online class that you can view at your convenience
Jennifer Fleiss explains Rent the Runway's evolution from one business model to two different ones, and the differences between them.
15-minute online class that you can view at your convenience
ThePower Business School for corporations
We've delivered in-house training to 600+ companies with our innovative new learning methodology
Meet some of our students and discover why they've joined ThePower Business School
Amit Joshi
Restaurant Owner and Hospitality Tech Enterpreneur
"One of the reasons I was looking at doing something like this was that I thought the same way for a long time, I do business the same way, and I really wanted to look at things differently. A lot of it seemed more modern and more up-to-date than some of the more traditional things. I liked the idea of it being easy on my time, and also I liked the idea that it was with people from industry who would talk to you through their business cases."
Isabel Falkenberg
Senior Investment Professional & NED
"I did my degree 30 years ago and nowadays, I do find myself in a number of positions where either I'm starting up a business or founding a foundation, or now I'm launching a VC fund investing in startup companies, so am I truly in a position to advise those new entrepreneurs about what they should be doing or what they could do better, if I myself are not informed? For me, the essence itself of the program, even the thought process behind it, I found that very inspiring, and so I thought I really needed to learn about these new things."