More than 100,000 students worldwide are already reaching their
professional goals. Now it's your turn
Learn from the founders and top executives of Tesla, Airbnb, Netflix… in the first real alternative to an MBA
15 min a day | From £999 | Learn from the best
✔️ 15 min a day
✔️From £999
✔️Learn from the best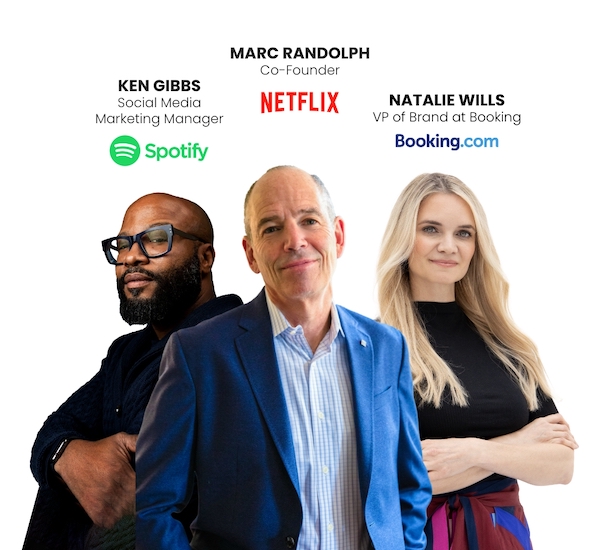 Discover the keys to the success of over 100+ entrepreneurs and executives such as Netflix co-founder, Marc Randolph
Business Management Program
Become a business expert and master the tools, concepts, and strategies required to upgrade your knowledge, accelerate your career, or launch or scale a business.
✅ 88 hrs.
✅ 15-min classes
✅ Live sessions with experts
✅ Forum and downloadable resources
Become a FullStack Developer in just 6 months
Change your career or complement your profile with the first fully flexible, digital program that will help you become a full stack developer in 6 months, without having to give up your current job.
Business Management and Digital Marketing Program
We combined our two household programs (ThePowerMBA and Digital Marketing) to give you a complete handle on the business tools, strategies, and methodologies needed to achieve your professional goals.
✅ 120 hrs.
✅ 15-min classes
✅ Live sessions with experts
✅ Forum and downloadable resources
*15-day money-back guarantee (no questions asked)
ThePower Business School for corporations
600+ companies are already training their teams with our innovative new methodology
Learning methodology has changed
It's been four years since we moved away from the traditional higher education methodology – an unrealistic requirement of both time and money – for something far more effective.
Today, over 70,000 people from around the world are receiving cutting-edge training, starting businesses, growing professionally, and building new career paths as a result.
Flexible, online methodology
15-minute online classes combined with live webinars, viewed at your convenience
600+ companies already trust in us
Google, Coca-Cola, Microsoft, and many more are training their employees and actively hiring our students
Minimal investment
Our mission is to democratize higher business education. That's why our programs are a fraction of the cost of traditional MBA's
Supported by world-renowned business leaders
The founders and co-founders of businesses such as Netflix, YouTube, Whole Foods, and Shazam support our mission
The largest business community in the world
More than 70,000 students in over 100 different countries
Certified by Harvard ManageMentor®
Thanks to a content partnership with Harvard Business Publishing, upon completion of our program you'll receive a Harvard ManageMentor® certificate.
Meet some of our students and
discover why they've joined ThePower Business School
"One of the reasons I was looking at doing something like this was that I thought the same way for a long time, I do business the same way, and I really wanted to look at things differently. A lot of it seemed more modern and more up-to-date than some of the more traditional things. I liked the idea of it being easy on my time, and also I liked the idea that it was with people from industry who would talk to you through their business cases."
"I did my degree 30 years ago and nowadays, I do find myself in a number of positions where either I'm starting up a business or founding a foundation, or now I'm launching a VC fund investing in startup companies, so am I truly in a position to advise those new entrepreneurs about what they should be doing or what they could do better, if I myself are not informed? For me, the essence itself of the program, even the thought process behind it, I found that very inspiring, and so I thought I really needed to learn about these new things."